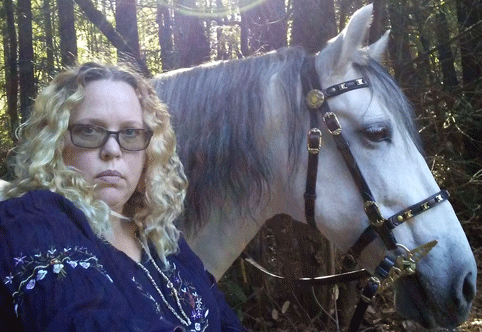 Melissa Fischbach is a Certified Equine Appraiser with the American Society of Equine Appraisers. Melissa is a qualified ALL breed appraiser, that specializes in the Friesian and Baroque Breeds. Melissa Has been riding and working with horses for 40 years.

Certified: (1993) American Society of Equine Appraisers (ASEA) All Breed Equine Appraiser


ASEA members perform appraisals for:
Accountants
Attorneys
Banks
Bankruptcies
Breed Associations
Divorce Settlements
Donations
Estate Settlements
Estate Planners
Estate Planners
Expert Witnessing
Family Trusts
Governmental Agencies
Insurance Companies
Partnerships
Tax Planning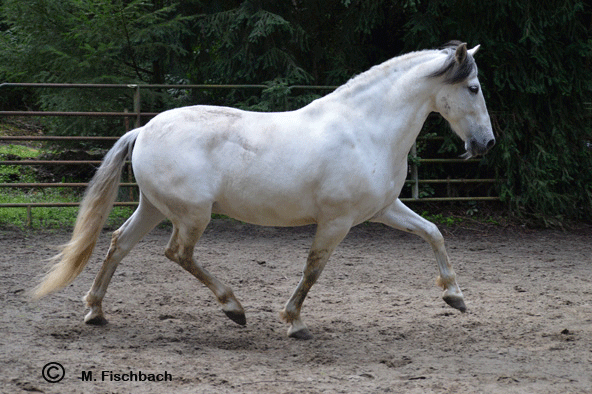 QUESTIONS AND ANSWERS:
Q: IF you go to court as an expert witness would you be fair and impartial ?

A: Yes, being an Equine Appraiser is business. Appraisals are impartial, based on truth, knowledge, facts and information gleaned by the Appraiser. If an Appraiser goes to court as an expert witness it is to uphold the validity and truth of the Appraisal, the same facts would be given no matter which side I preformed the appraisal for.

Q: IF you do an appraisal on my horse(s) and my horse has prior medical conditions or training/ breeding problems. Will that become general knowledge?

A: Appraisal information is private and confidential between the Appraiser and the client(s). The Appraiser will not discuss prices quoted or any personal information on the horses or owners. If the appraisal is for the sole purpose of a court case, the information therein may be shared within the court. The purchaser of an appraisal of course has the right to disclose or share in the information as they see fit.

Q: What information must be given to an appraiser, what are appraisals based on?

A: A client must always notify the Appraiser of the intended use/purpose of the Appraisal prior to hiring. This purpose will be stated with then the Appraisal. Regarding information, it would depend on the type of Appraisal (see list below) general appraisal are for 'fair market value', and are based on all facts on the horse, breeding, training, offspring, medical records, etc. Fair market value is based on comparable values. An Appraiser may not be able to get to you the exact value you would like on an animal if the comparable market values are not in that range.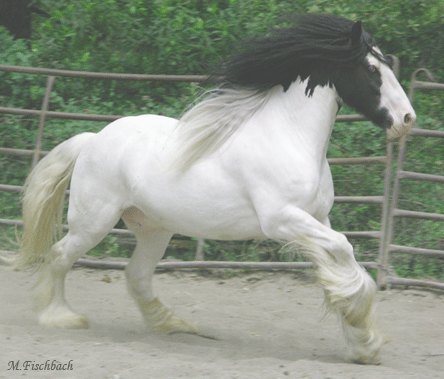 APPRAISAL TYPES :
1) Summary Appraisal- 10-page in depth- report, used to establish value*, for the appraised property via full research.( most commonly used appraisal.)

2) Preliminary Appraisal- Short form one or two page report for estimated value*, based on the appraisers knowledge of and or/experience with, the subject property without conducting research to develop supporting facts. ( most commonly used for , taxes, insurance or determining if a more in-depth appraisal is needed)

3) Hypothetical Appraisal- used to estimated value ( most commonly used, when property to be apprised is not available, to inspect. i.e. stolen, or deceased.

4) Retrospective Report- used when it is necessary to establish value of an animal as its value was sometime in the past. This appraisal would be done in the same manner as a summery appraisal or a self-contained appraisal.

5) Self-Contained Appraisal- A self contained appraisal is the most complete and complex used for extremely detailed reports with in -depth research. Most commonly used for court settlements or expert witnessing.

*Appraisal VALUE types are: fair market value, orderly liquidation value, forced liquidation value, Scrap value, or some other value related to the intended use of the appraisal, i.e the purpose of the appraisal.

Appraisal costs -Please contact me, with information for a price quote.

Payment, Appraisals require a ˝ down minimum deposit with the balance due upon completion of appraisal.
Please e-mail for price quotes in relation to court cases.

for More Information on Appraisal types and price quotes please e-mail
Or call Melissa 10:00 AM ~ 5:00 PM PST in California at 707-937-2133. Please be aware of time differences, I am not awake at 5:00 AM!!

Payment button for easy payments with any major CC