The FPS ( Friesch Paarden Stamboek) Dutch registered Stallions have been Approved through a very strict and rigorous process with exceedingly high standards. Currently there are Approved Stallions are forbidden to be used for crossbreeding.





click here for: Bloodlines of approved Friesian Stallions. (94K file)
Also see paragraph at the bottom of this page.
I now have the 3 volume set of videos of the approved stallions in Europe, the videos trace the remaining Friesian bloodlines and show wonderful footage of the Approved stallion please look under FRIESIAN STORE for more information.

Stallion Owners have granted Permission to USFRS to allow their stallion to be listed and pictured here. Please respect this and to not copy photos or Information without permission from them. People from around the world send me photos of stallions, somtimes, I dont know the photographer. if I do know the photographer I will gladly give photo credit. If you see a photo that is yours that you do not want shown as a portrayal of an approved stallion, please let me know and it will be removed promptly. If any stallion owners want to update the horses information and provide a new photo, again I am always happy to do so.
STALLIONS CURRENTLY IN THE USA IN NUMERICAL ( Stallion #) ORDER
---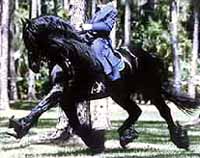 GERLOF 294
Born: 1984, 1.63m (15.3hh) Hearke - Ulrig
Florida
Owner: Diane Dominguez
Photo: ©

---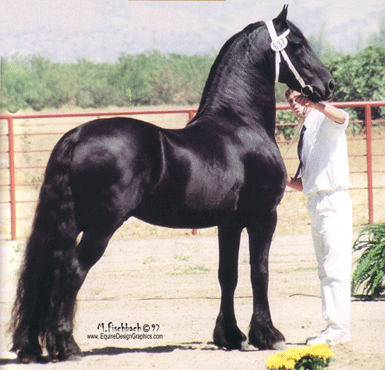 MELLE 311
Born: 1987, 1.60m (15.3hh) Frans - Ygram
MAUCH FRIESIANS LLC -Meeker County, Minnesota
Owner: Steven P. Mauch
Photo: © Melissa Fischbach

---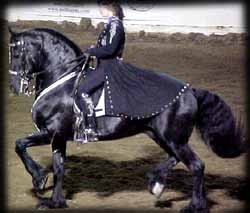 LUCAS 324
lucas has passed my he RIP however semen is still availble
Born: 1986, 1.61m (15.3+ hh) Sander - Keimpe
BLACK HORSE VALLEY RANCH - Mountain Center, CA
Owners: John Mellott
Photo: © Kelly Daoust

---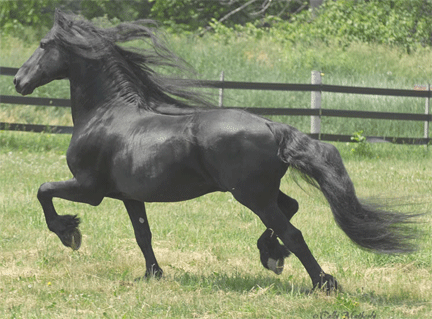 ANNE 340
Born: 1992, 1.60m (15.3hh) Reiste - Jochem
CHOOSE YOUR GAIT FARM, Decatur, AL
Owners: Kelly Peevy
Photo: © Cally Matherly

---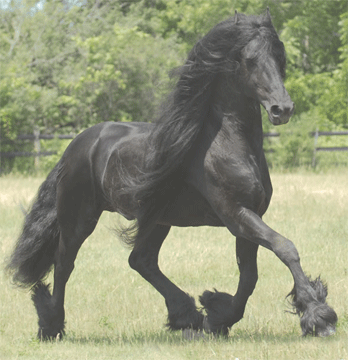 ANTON 343
Born: 1992, 1.61m (15.3hh) Oege - Tjimme

FENWAY FARMS- Hortonville, WI
Owners: Kelnhofer, Scott & Shelley
Photo: © Cally Matherly

---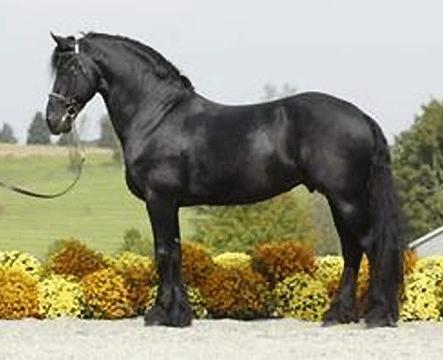 ERIK 351
Born: 1996, 1.62m (15.3+hh) Jelmer - Frans
IRON SPRINGS FARM- Coatesville, PA
Owner: Iron Springs Farm
Photo: © Iron Springs Farm


---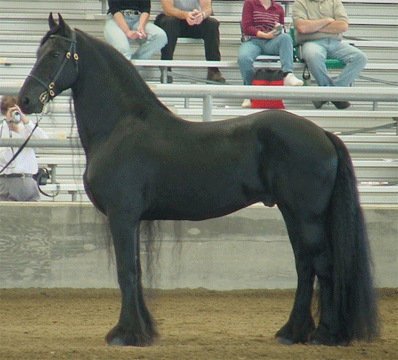 WANDER 352
Born: 1991, 1.63m (16.+hh) Barteld - Djurre
Checkerboard Farms - Norco, Ca
Owner: Nina Miller
Photo: © Nina Miller

---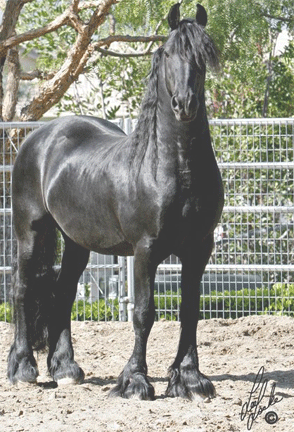 GRADUS 356
Born 1994, 158m (15.2 1/4hh) Reitse - Oege
SPEARMINT RHINO FRIESIANS - Norco, CA
Owner: John Gray
Photo: © L.Locke

---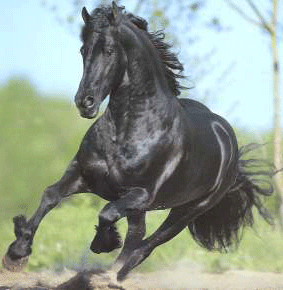 GERRYT 360
Born: 1994, 1.65m (16.1hh) Reitse - Doeke
SPEARMENT RHINO FRIESIANS - Norco, CA
Owner: John Gray
Photo: © Arnd Bronkhorst

---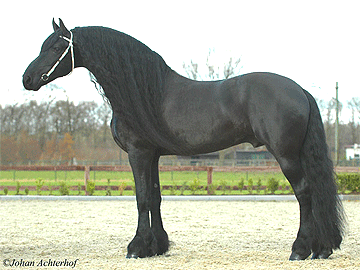 LOLKE 371
Born: 1995 1.65m (16.1hh) Oege - Reitse
Lolke 371 LLC Stallion Station
Royal Oak, MD 21662
Photo: © Johan Achterhof

---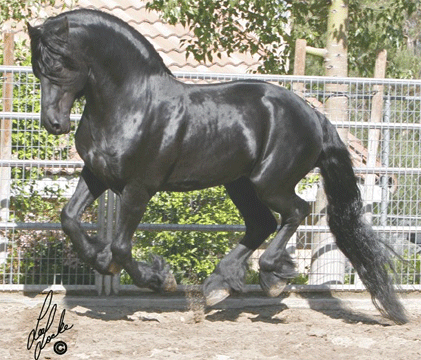 MAIKO 373
Born: 1996 1.60m, Tsjerk - Barteld
SABLE RANCH FRIESIAN HORSES, CO
Owner: A. Sable
Photo: © L. Locke

---
MONTE 378
Born: 1996, 1.65m (16.1+hh) Teunis- Hannes
FRIESIAN FOCUS LLC- La Jolla, CA
Owner: Joan Fernandez
Photo: © Friesian Focus

---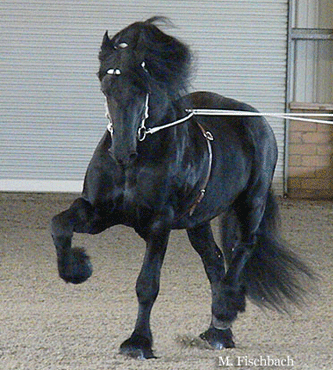 SIBALD 380
Born: 1992, 1.62m (15.3 3/4hh) Sierk-Leffert
LYENDEKKER FRIESIANS - Visalia, CA
Owner Frank Lyendekker
Photo: © Melissa Fischbach

---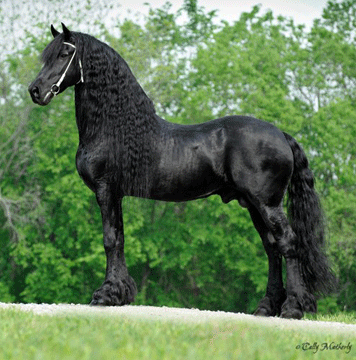 SAPE 381
Born: 1997, 1.60m (15.3hh) Fabe- Feitse pref.
SIGNATURE FRIESIANS - Baldwin City, Kansas
Owner: Pam Gish
Photo: © Cally Matherly

---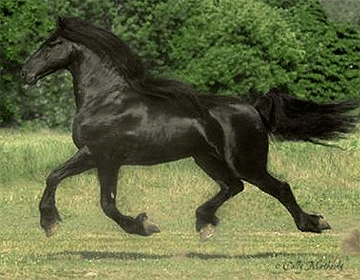 MINTSE 384
Born: 1996, 1.61m (15.3+hh) Leffeert- Lammert
THE FRIESIAN CONNECTION - Dorr, MI
Owner: Robert DeBoer
Photo: © Cally Matherly

---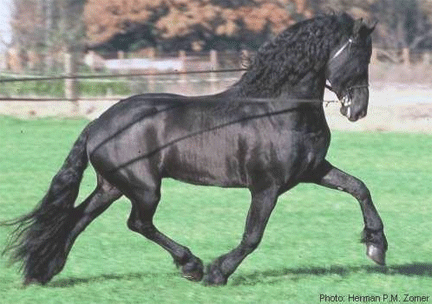 RINTSE 386
Born: 1997, 1.61m (15.3+hh) Wicher - Reitse
THE FRIESIAN CONNECTION - Dorr, MI
Owner: Robert DeBoer
Photo: © Herman Zomer

---
ULBERT 390
Born: 1998, Sierk - Leffert
IRON SPRINGS FARM- Coatesville,PA
Owner: Iron Springs Farm
Photo: © Iron Spring Farm


---
TEADE 392
Born: 1998, 1.65m(16.1hh) Anton - Pike
IRON SPRINGS FARM- Coatesville, PA
Owner: Iron Springs Farm
Photo: ©


---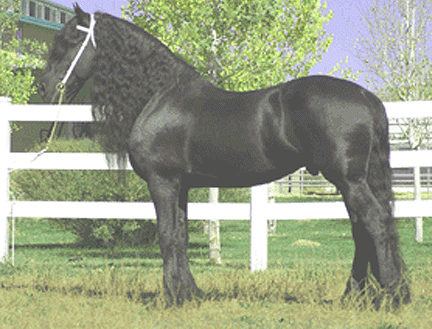 FEIKE O. 395
Born: 1993, 1.70 (16.3hh) Feitse - Naen
ROYAL CAROUSEL FRIESIANS L.L.C. - West Jordan, UT
Owner: Bert & Annette Coester
Photo: © Annette Coester


---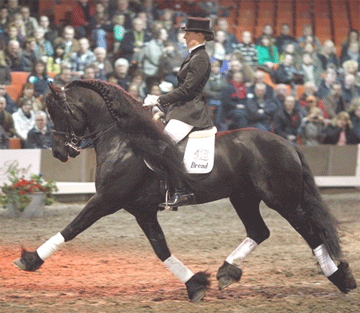 BREND 413
Born: 2000, 1.68m (16.2hh) Brandus - Doeke
IRON SPRINGS FARM- Coatesville, PA
Owner: Iron Springs Farm
Photo: © JM


---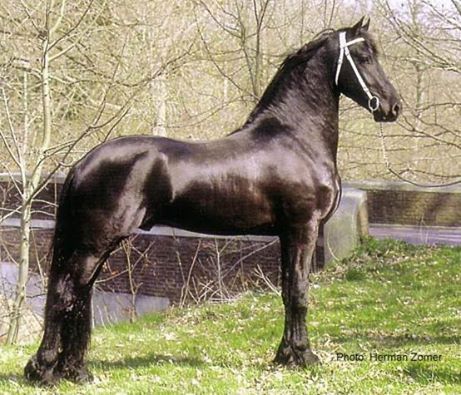 ANDRIES 415 Sport
Tsjerk x Nykle.
MADDI'S FRIESIAN RANCH Gardnerville, Nevada.
Owner: Ruth Page
Photo: © Hermen Zomer


---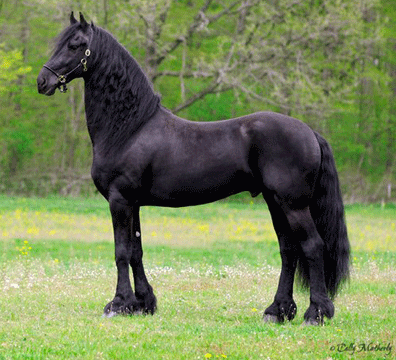 DOAITSEN 420 Sport
Born: 2001, 1.65m (16.1hh) Wander - Reitse pref.
MADDI'S FRIESIAN RANCH Gardnerville, Nevada.
Owner: Ruth Page
Photo: © Cally Matherly


---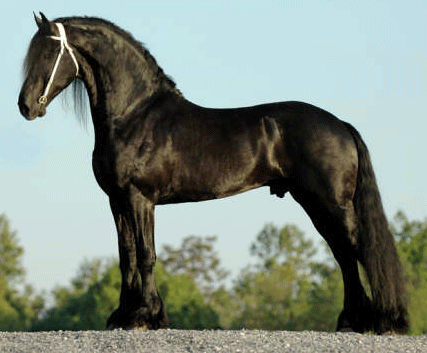 FRIDSE 423
Born: 2001, 1.69m (16.3hh) Teunis - Nammen
WISH UPON A STAR FRIESIANS, Beallsville, Maryland

Photo: © Cally Matherly


---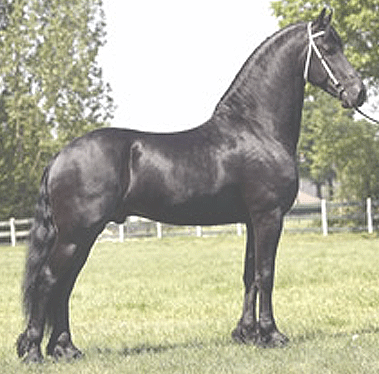 MEINTSE 439
Born: 2004, Heinse - Dirk
IRON SPRINGS FARM- Coatesville, PA
Owner: Iron Springs Farm
Photo: © Iron Springs Farm



---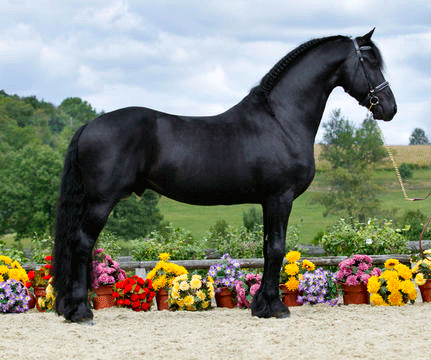 MAEIJE 440 - Beart - Goffert
IRON SPRINGS FARM- Coatesville, PA
Owner: Iron Springs Farm
Photo: © Iron Springs Farm


---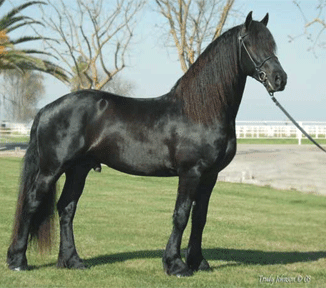 MICHIEL 442
Born: 2004, Tsjerk - Leffert
WITTEVEEN FRIESIANS, ONT Canada
Owner: Harry Witteveen
Photo: © Trudy Johnson


---
SIPKE 450
Born: 2005, 1.64m (16hh) Teade - Ulke
THE FRIESIAN CONNECTION - Dorr, MI
Owner: Robert DeBoer
Photo: © Friesian Connection

---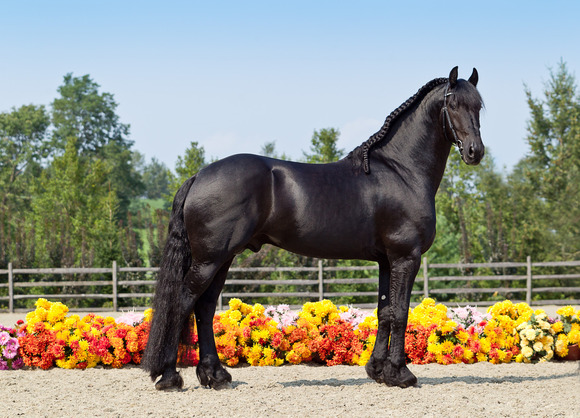 UWE 458
Born: 2006, Beart-Bonne
IRON SPRINGS FARM- Coatesville, PA
Owner: Iron Springs Farm
Photo: © Iron Springs Farm



---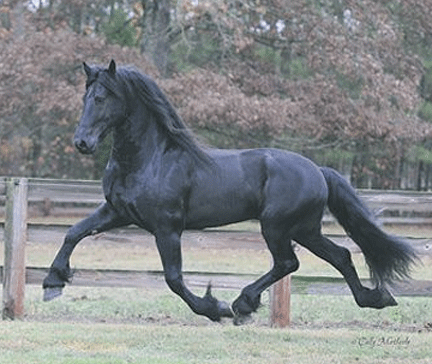 TONJES 459
Born: 2007, Anton - Ulke
MINKER FRIESIANS - Naples, FL
Owner: Carol Minker
Photo: © Cally Matherly


---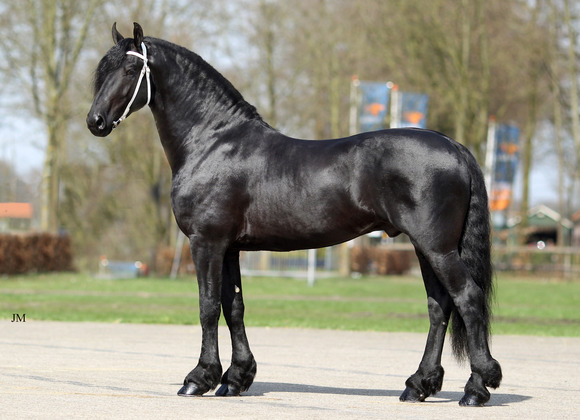 TJALBERT 460

Born: 2006, Beart-
IRON SPRINGS FARM- Coatesville, PA
Owner: Iron Springs Farm
Photo: © JM


---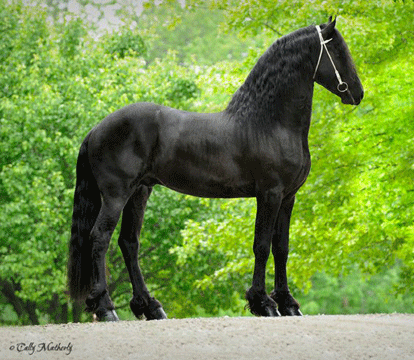 WYBREN 464
Born: 2007, Feike - Wicher
NORTH STAR FRIESIANS, Wausau, WI
Owner: Lana Markey
Photo: © Cally Matherly


---
No Photo yet
HEDSER 465
Born: 2002, Adel-Ouke
IRON SPRINGS FARM- Coatesville, PA
Owner: Iron Springs Farm
Photo: © Iron Springs Farm


---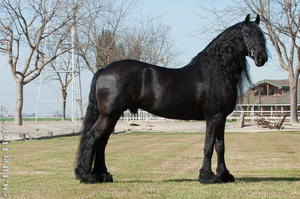 ALERT 475
Born: 2000, Jasper-Hearket
GEMINI ACRES EQUINE
Owner: Sally Bedeker-Gemini acres Equine
Photo: ©



---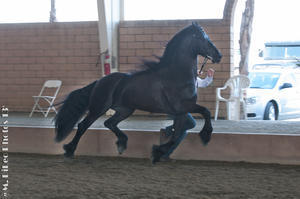 BENE 476
Born: 2008, Doaitsen -Leffert
SIGNATURE FRIESIANS, Baldwin City, KS
Owner: Carolyn Schian
Photo: © owner


---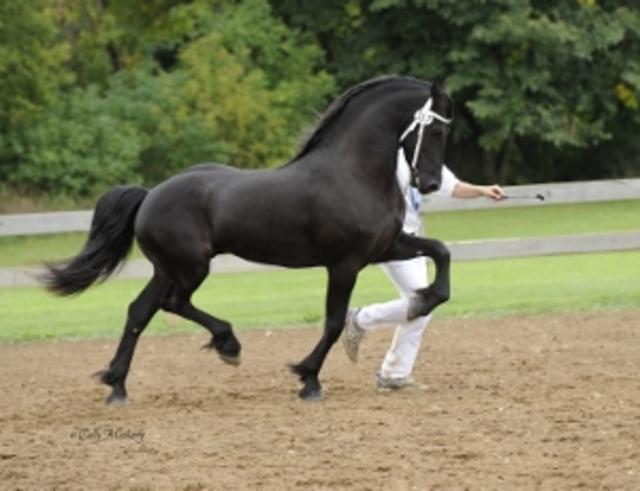 DATE 477
Born: 2009, Mintse -Tjitte
Standing FRIESIAN CONNECTION Door, MI
Owner: Joseph Sieczka
Photo: © Cally Matherly


DECEASED US STALLIONS, US STALLIONS WHOSE BREEDING PRIVILEGES HAVE BEEN REVOKED, AND STALLIONS GONE TO HOLLAND
---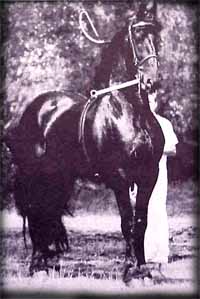 OUKE 313
passed away in January 2011 due to old age, our condolences to his loving owners.
Born: 1988, 1.62m (15.3+hh) Hearke - Romke
THE FRIESIAN CONNECTION - Dorr, MI
Owner: Robert DeBoer
Photo: ©

---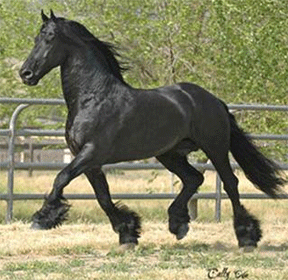 NANNING 374
passed away in June 2010 our condolences to his loving owners.
Born: 1996, 1.65m (16.1hh) Teunis - Feitse
FENWAY FARMS- Hortonville, WI
Owners: Scott & Shelley Kelnhofer
Photo: © Cally Matherly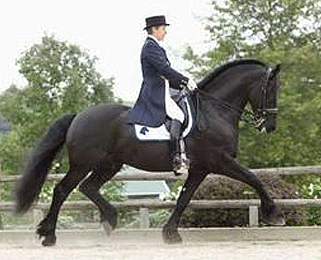 HEINTSE 354
(Goffert passed away on May 20, 2009 our sincere condolences, to his loving owners.)
Born: 1994, 1.65m (16.1hh) Leffert X Dimar
IRON SPRINGS FARM- Coatesville,PA
Owner: Iron Springs Farm
Photo: © Terri Miller

---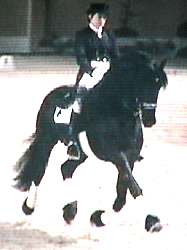 GOFFERT 369
(Goffert passed away on Feb.13th 2007 our sincere condolences, to his loving owners.)
Born: 1994, 1.68m (16.2+hh) Reitse X Cobus
IRON SPRINGS FARM- Coatesville,PA
Owner: Iron Springs Farm


---
TJIMME 275 (Tjimme passed away in feb. 2003 our sincere condolences, to his loving owners.)
Born: 1979, 1.64m (16.1 hh) Jochem X Freark
Formerly owned by FANTASY FRIESIANS INC. - Waxahachie, TX
FROZEN SEMEN STILL AVAILABE, Inquire to: Sherri Wilson, Bloomfiled IN, friesianhorselady@yahoo.com

---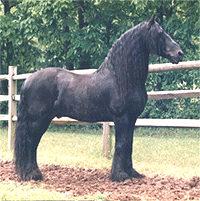 LAES 278 (Laes Passed away 7/6/04 of old age our sincere condolences, to his loving owners.)
Born: 1975, 1.63m (16.+ hh) Kasper X Freark
LEYENDEKKER FRIESIANS - Visalia, CA
Owner Frank Lyendekker
Photo: © Laurie Menzel Kasperek, All rights reserved

---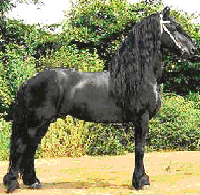 BENDERT 281 (Bendert has passed away our sincere condolences, to his loving owners.)
Born: 1981, 1.60m (15.3hh) Wessel X Bjinse
LEYENDEKKER FRIESIANS - Visalia, CA
Owner Frank Lyendekker
Photo: © Edger Wahn

---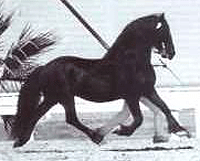 FRANS 289 (Frans Passed away 7/25/04 of old age our sincere condolences, to his loving owners.)
Born: 1983, 1.63m (16.+hh) Lammert X Ewoud
TOADSTOOL FARM - Sherman Oaks, CA
Jacqueline Collen-Tarrolly
Photo: © Unknown

---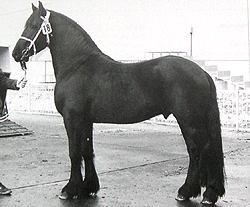 DJURRE 284
(Djurre passed away in feb. 2, 2006 our sincere condolences, to his owners.)
Born: 1982, 1.64m (16.0+hh) Wessel X Nanne
Florida
Owner: Diane Dominguez

---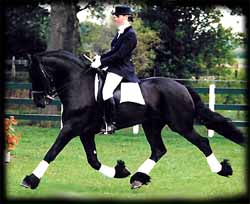 REMMELT 323 Passed away on 5/2008 our sincere condolences to his owners
Born: 1989, 1.66m (16.1+hh) Oege X Hearke
Standing @ ROYAL CAROUSEL FRIESIANS L.L.C. - West Jordan, UT
Owner: Steve and Vicky Stevens SHAMAN'S CIRCLE RANCH, UTAH
Photo: ©

---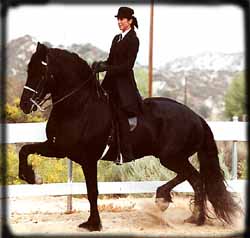 PYT 325 (Pyt passed away on 1-21-02 our sincere condolences, to his loving owners.)
Born: 1988, 1.67m (16.2hh) Barteld X Tsjalling
Ghost Ranch - Phelan, Ca
Owner: Kosters Friesians
Photo: ©

---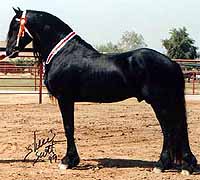 WICHER 334 (Wicher has passed away our sincere condolences, to his loving owners.)
Born: 1991, 1.61m (15.3+hh) Lute X Jochem
HONER BRIGHT FARMS - Clovis, CA
Owner: Genevieve de Montremare
Photo: © Sherri Scott

---
WARN 335
( SOLD and currently standing in Holland)
Born: 1991, 1.62m (15.3+hh) Hearke X Wessel
LEYENDEKKER FRIESIANS - Visalia, CA
Owner Frank Lyendekker
Photo: M. Fischbach

---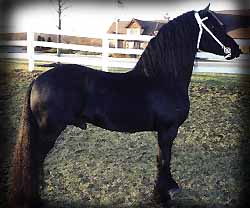 PILGRIM 336 FPS breeding Privileges Revoked
Born: 1988, 1.61m (15.3+hh) Bendert X Rients
LEYENDEKKER FRIESIANS - Visalia, CA
Owner: Frank Lyendekker
Photo: Unknown

---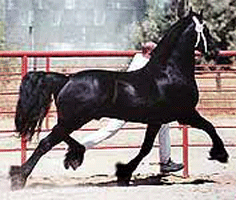 BONNE 341 (Bonne passed away on 3-15-03 our sincere condolences, to his loving owners.)
Born: 1992, 1.59m (15.2+hh) Gerlof X Lammert
HONER BRIGHT FARMS - Clovis, CA
Owner: Genevieve de Montremare
Photo: © Melissa Fischbach

---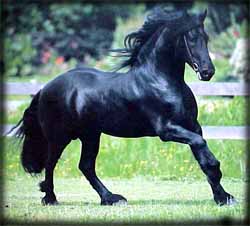 BEAREND 347 FPS breeding Privileges Revoked
Born: 1992, 1.60m (15.3hh) Piter X Gerlof
BLACK DRAGON FARMS - Fenton, MI
Owner: Jo Shouse
Photo: © Arnd Bronkhorst

---
JORRIT 363 FPS breeding Privileges Revoked
Born: 1995, 1.61m (15.3+hh) Nykle X Lammert
THE FRIESIAN CONNECTION - Dorr, MI
Owner: Robert DeBoer
Photo: © Tracy Trevorrow

---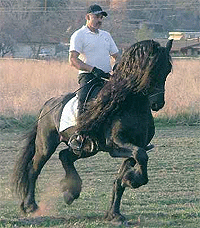 OTTE 375 otte Passed away 9/15/05 due to injury, sincere condolences to his loving owners.)
Born: 1995, 1.61m (15.3+hh) Dirk X Wessel
Sunshine Friesian Ranch/Sunshine FPS Stallion Service - Cherry Valley, CA

Owner: Sonja R. Zinke, John and Alice Burke
Photo: © Teri Matera

---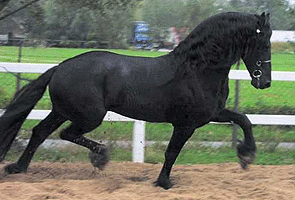 SYTSE 385 Passed away on 1-13-05 our sincere condolences to his owners
Born: 1997, 1.64m (16.0hh) Rypke X Jurjen
IRON SPRINGS FARM- Coatesville,PA
Owner: Iron Springs Farm
Photo: © Marigke Van der Va


---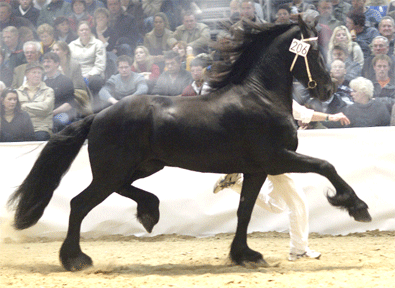 TJESSE 400 FPS breeding Privileges Revoked

Born: 1999 height 1.64 (16hh) Sjaard X Hearke
JRB Friesians-WA
Owner: Regine Brockway
Photo: © JM

---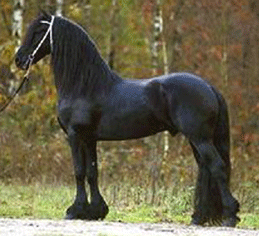 Winand 405 Passed away on 7/11/2007 our sincere condolences to his owners
Born: 1999, 1.65m (16.1hh) Pike X Nean
IRON SPRINGS FARM- Coatesville,PA
Owner: Iron Springs Farm
Photo: © Jacob Melissen


---
---